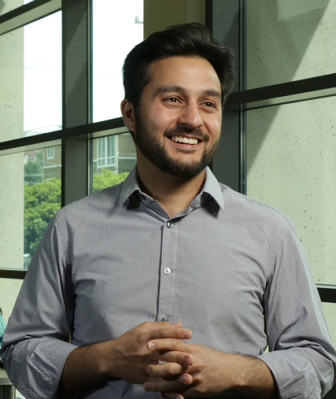 Abtin Bahador received his Juris Doctor degree from Seattle University School of Law in May 2014, graduating cum laude. Abtin is a member of the Washington State Bar Association and his practice focuses on citizenship and immigration matters.
Abtin completed an externship with the Ronald A. Peterson Law Clinic's Immigration Clinic representing asylum applicants detained at the Tacoma Northwest Detention Center. He also externed at the Northwest Justice Project's Foreclosure Prevention Unit where he helped to familiarize clients with the foreclosure process, and assisted them in entering the state mandated mediation process with their lender. Additionally, Abtin was a Fellow at the Center for Global Justice, where he assisted community organizations with their legal issues at the local, state, and federal government level, as well as with the United Nations.
Abtin spent two years as a Research Assistant for Professor Sara Rankin and supported her homeless rights advocacy and hate-crime research. He also assisted with the development of course work for Seattle University's Legal Writing Department, which has been ranked the best legal writing department in the United States for the last several years according to US News. Finally, Abtin also volunteered with the King County Bar Association's Immigration and Spanish language Clinics.
Abtin identifies himself as a global citizen; he speaks Spanish and Farsi; has lived in Iran, Canada, Mexico, Australia, and Spain, and traveled to a host of other countries. He holds a Bachelor's Degree in Sociology from the University of Victoria. In his free time, he enjoys science-fiction, kayaking, and hockey.